Graphic Arts Case Studies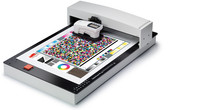 Printing on large format gauze is a science unto itself. Commercial printers use colour measurement equipment to assure consistent colour but the Instruments typically used in the printing industry cannot provide accuracy and repeatability with such textured and transmissive materials. KONICA MINOLTA has a solution that is able to deliver the necessary accuracy to ensure that 12'000 m2 of gauze can be printed within required tolerances...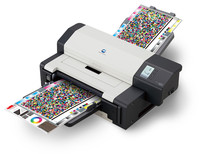 After a thorough evaluation of different systems, Fujifilm Imaging has equipped all of its European Photolabs with the Konica Minolta Autoscan Spectrophotometer FD-9 and basICColor software. Only the FD-9 fulfilled the demanding requirements of a photolab, performing all measurement tasks while operators found it easy to use as well as fast, versatile, mechanically stable and accurate in day-to-day use...