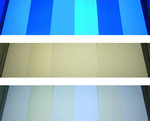 UV LIGHT IS INVISIBLE
Nonetheless it influences the final appearance of printed products. Therefore it is vital to know the final viewing conditions where the products are meant to be used. As this is rarely possible the printing industry established standardized viewing conditions which are used for the visual appraisal of original and production.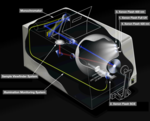 Why do values measured on two spectrophotometers differ?
Even more so as they get more different?
Which factors affect the precision of values measured
in colour quality control?
This article shall help you to shed some light into this darkness.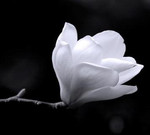 The evaluation of whiteness of a product raises a lot of questions.
This document provides an overview concerning "whiteness" and the use of UV reference standards.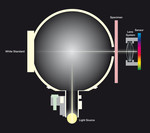 1. The right choice of measuring geometry
2. You cannot switch off the Measuring Geometry
3. The Five Geometries of Reflection Measurement
4. The three geometries for transmission measurement
5. Which Measuring Geometry is best?
6. Expert Consultancy by Konica Minolta